FIVE EASY FAMILY SLOW COOKER MEALS TO KEEP YOU WARM THIS WINTER

The humble slow cooker is a staple of a family home, providing hearty meals with minimal effort and cost. The energy saving properties are also a lifesaver, with slow cookers running at a fraction of the cost when compared to a conventional oven.
Sometimes it can be hard to decide what to cook though. If you are new to slow cookers then you are like experimenting with what slow cooker recipes work best for you, whilst even the most experienced users might stick with one or two dishes that seem to work. Slow cookers are great for make family favourites and at Tower we have compiled some of our favourite family meals

SLOW COOKER BEEF STEW
Beef stew is the staple meal for any slow cooking aficionado. Full of warmth and nutrients it will keep you warm in the winter months and can be the perfect hearty meal after a long day of work. The best thing is, you can use lower cost chuck steak or beef brisket and you will still be able to create a delicious meal. The slow cooker gradually sears the meat so it falls apart it your mouth, whilst the vegetables and stock combine for a flavoursome dining experience.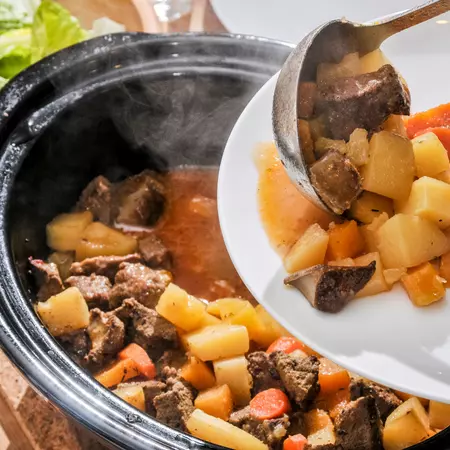 SLOW COOKER SPAGHETTI BOLOGNESE
This might not seem too wintery but spaghetti Bolognese is a classic family favourite in a number of households. Pop in the meat and sauce, add some hot spaghetti or pasta and you're all set. You can even sneak some vegetables in with the sauce for those more stubborn family members. It takes eight hours to cook on a low heat or four hours on a higher heat, giving versatility and flexibility to any mealtime.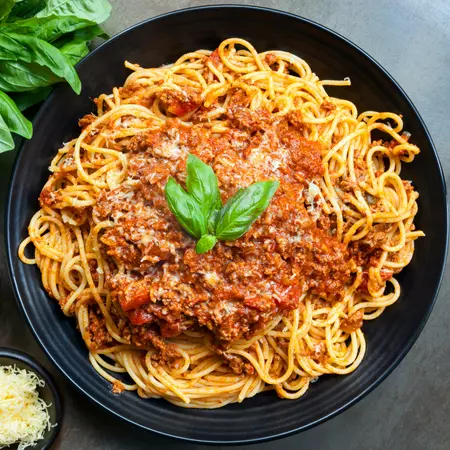 TRY A POT ROAST

Now this might not be the entire meal as you might need to cook your roast potatoes in an air fryer, but you can still cook the bulk of your meal in a slow cooker. Some slow cookers have the capacity to fit an entire roasting joint, so your Sunday dinner can be taken care of with just your slow cooker. Just put your chicken, lamb shoulder or any other meat joint in the slow cooker, add your stock, put the appliance on at a low heat and the slow cooker will do the rest. Larger capacity slow cookers are better for this as they can accommodate large meat joints without any problems.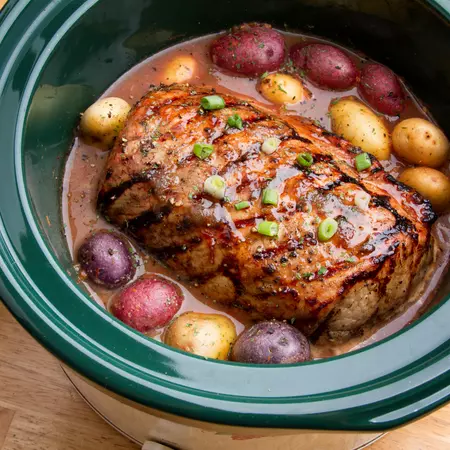 EASY CASSEROLES
This is another fantastic dish to keep your family happy and what's more, there are so many variations of it. Whilst you still have the essential parts such as potatoes and veg, you can adapt to whatever you might prefer. You could make the more traditional chicken or sausage casseroles, but there is a chance to branch out a bit with pork and beef too. You could even use leftovers from a roasting joint to avoid wastage. Vegetarian options are also available, with cauliflower, mushrooms and broccoli all used as the main component instead of meat.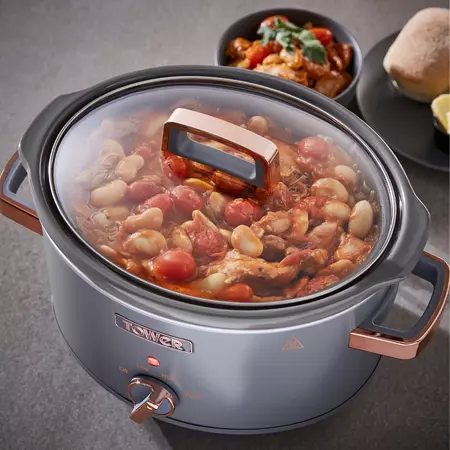 CREAMY CURRIES
Another classic dish, why not replace your weekend takeaway with something homemade. It saves you from splashing out on large takeaway meals, but you still get a delicious meal. What's more, there are hundreds of slow cooker curry recipes. Simply choose your meat or vegetables of choice, such as chicken, pork, lentils or even potatoes if you wanted a saag aloo. You can cook to your own tastes and thanks to the tempered glass lids, you can lock in all the nutrients for more flavour.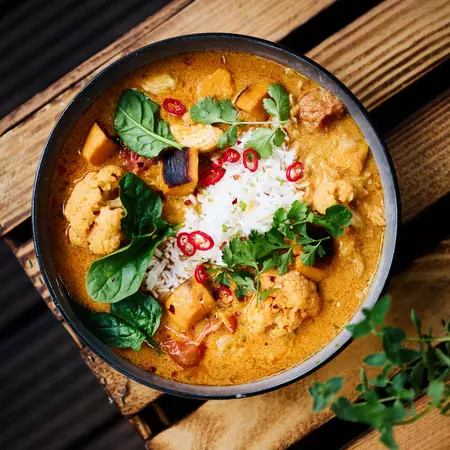 WHY SHOULD I GET A TOWER SLOW COOKER?

This is where we come in. Tower have a wide range of slow cookers designed to help you cut down on energy usage, whilst providing family friendly meals. They all run on a lower wattage than a conventional oven resulting in a lower cost without losing any of the flavour. The crockpots are all removable making them easier to clean, whilst built in handles offer convenience when serving at a table or on the counter.
The best-selling T16042GRY 3.5L Cavaletto Slow Cooker is ideal for many of these meals. Three heat settings give you the flexibility to cook for anywhere between 4-8 hours with perfect results, or the keep warm function lets you keep food warm until you are ready. Capable of making meals for up to five people, it could be a lifesaver for you.

If you are looking to batch cook and limit cooking over a busy week, maybe a larger model might be best for you. Cavaletto's 6.5L T16043RG slow cooker has a generous capacity to let you cook large amounts of food with ease before putting them in the freezer for later. That way you have plenty of food ready and your slow cooker can even cook it from frozen. Just remember to pre heat first.
| | |
| --- | --- |
| | |

Have we piqued your interest? There is nothing to stop you from experimenting with your slow cooker to see what it is really capable of. We have some more traditional recipes for you to try . Check out the full range of Slow Cookers here. If you are interested in further information about Tower Products, why not follow us on Facebook, Instagram or TikTok or to talk with fellow Tower Air Fryer owners why not join the Tower Air Frying Group on Facebook.