In the world of cooking, the right tools can make all the difference in preparing delectable meals. Tower Housewares, a trusted name in kitchenware, introduces the Freedom Cookware Bundle from the Freedom Range, which revolutionizes your culinary experience. This cookware set goes beyond traditional pans, providing users with a range of innovative features and exceptional benefits. In this blog, we'll explore why the Tower Housewares Freedom Cookware Bundle is a game-changer and how it outperforms normal pans.
SPACE-SAVING STACKABLE DESIGN

In today's compact living spaces, kitchen storage is a prime concern. The Tower Housewares Freedom Cookware Bundle has a stackable design, allowing you to neatly nest the pans together, saving valuable storage space. Say goodbye to cluttered cabinets and hello to an organized and efficient kitchen setup.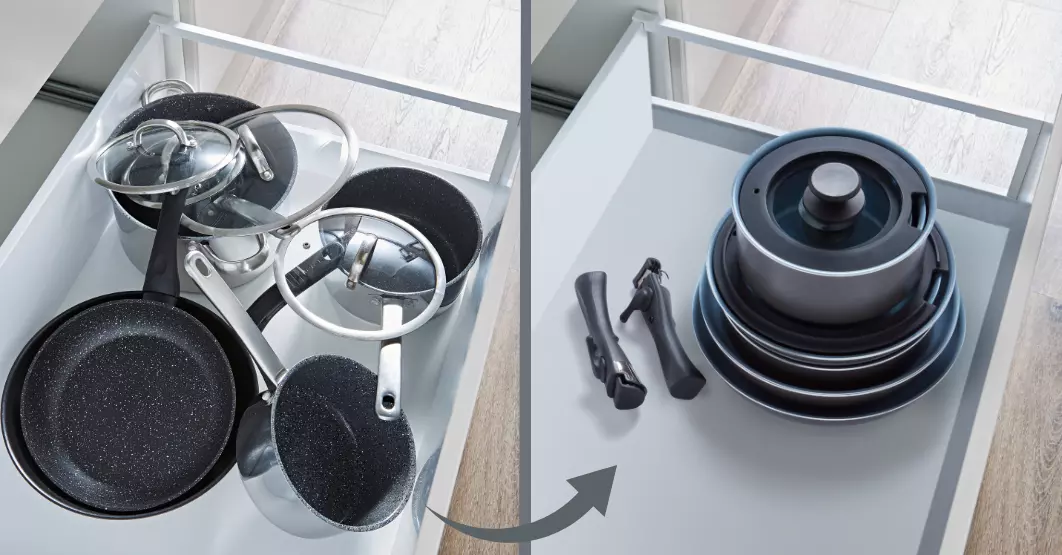 VERSATILITY AT ITS BEST

The Freedom Cookware Bundle is a versatile ensemble of kitchen essentials, designed to cater to all your cooking needs. The set includes frying pans, saucepans, a stockpot, and a sauté pan. Whether you're whipping up a quick breakfast or preparing a multi-course dinner, these pans have got you covered. From frying and sautéing to simmering and boiling, the versatility of this bundle opens the door to endless culinary possibilities.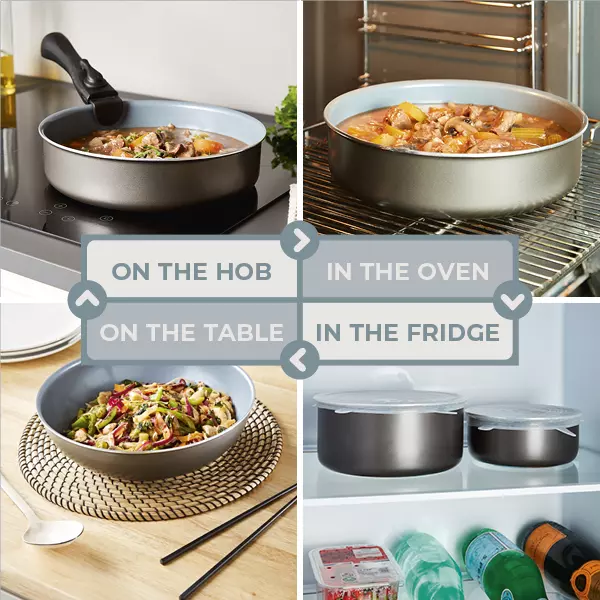 HEALTH-CONSCIOUS NON-STICK TECHNOLOGY

Unlike traditional pans that might contain harmful chemicals, the Tower Housewares Freedom Cookware Bundle is equipped with a state-of-the-art non-stick coating that is free from PFOA and other toxic substances. This means you can cook your meals without worrying about any potentially hazardous fumes or chemicals leaching into your food. The non-stick surface also requires less oil, promoting healthier cooking and easier cleanup.
ERGONOMIC DESIGN FOR COMFORT AND CONTROL
Tower Housewares has given special attention to the ergonomic design of these pans. Each handle is thoughtfully shaped to provide a comfortable grip, reducing strain on your wrists and hands during extended cooking sessions. The well-balanced weight distribution ensures optimal control while flipping, stirring, or pouring, enabling you to achieve culinary perfection effortlessly.
PREMIUM CONSTRUCTION AND DURABILITY
The Tower Housewares Freedom Cookware Bundle is crafted from high-quality materials, ensuring superior durability and longevity. Made with premium aluminium and reinforced with a non-stick coating, these pans boast exceptional heat conductivity, allowing for even cooking and eliminating hotspots. This level of construction not only guarantees excellent performance but also ensures that these pans will withstand the test of time, making them a worthwhile investment.
OUTSTANDING HEAT DISTRIBUTION
The aluminium construction of these pans ensures rapid and even heat distribution across the cooking surface. This means your food cooks consistently without any hotspots, preventing unevenly cooked dishes that might occur with traditional pans. With better heat distribution, you'll achieve professional-level results, even as a home cook.
TIME-SAVING AND EFFORTLESS CLEANING
Cleaning up after cooking can be a dreaded chore, but not with the Freedom Range. Thanks to the non-stick coating, food residue slides off easily, minimizing the need for scrubbing and soaking. You'll spend less time at the sink and more time doing what you love - experimenting with new recipes and enjoying delicious meals.

The Tower Housewares Freedom Collection is a culinary game-changer, elevating your cooking experience to new heights. From its premium construction and non-stick technology to its ergonomic design and exceptional heat distribution, this bundle surpasses normal pans in every aspect. Embrace the freedom to cook with confidence, versatility, and ease. Upgrade your kitchen today and unleash your inner chef!