Cooking is part of daily life and as any cooking enthusiast will tell you, it is vital to have the best tools for the job. Whether that is an air fryer, slow cooker or something as simple as the correct knives, having the best products for your kitchen are guaranteed to provide high quality results every time.

As one of the UK's bestselling SDA brands, Tower has always operated with this in mind. Now this high quality approach has been recognised at the T3 awards, with Tower's T17100 9L Dual Basket Air Fryer being named the best air fryer for 2023.

The T17100 9L Dual Basket Air Fryer is ideal for saving time in the kitchen and creating delicious family meals. This multi-purpose air fryer from Tower has a huge 9 litre capacity, 2 illuminated cooking compartments and plenty of cooking modes to choose from to make the tastiest food for the whole family.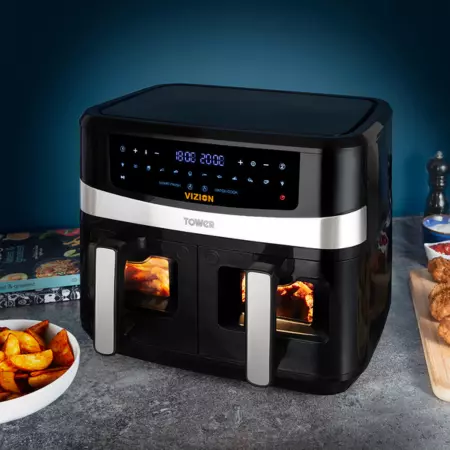 Tower's T17100 9L Dual Basket Air Fryer won the award for best air fryer
Following on from the success of their single basket and air fryer ovens, the dual basket air fryer is just the latest timesaving innovation from Tower, with the T3 panel highlighting a number of key features that really make the T17100 stand out.

The 9L capacity makes it possible to cook larger portions of food or cook meals for the entire family whilst the 10 pre-set option allow you to air fry, roast, grill, bake and more besides. You can also use the Tower 9 litre Dual Basket Digital Air Fryer to warm up food too, plus it can do all of this using power efficiently and, potentially, more frugally than your existing oven.

Shoppers have been thrilled with the options this dual air fryer offers them, as the larger capacity has definitely had a positive impact. In fact, one delighted shopper described it as 'a revelation' and highlighted how simple it is to cook for the entire family, claiming 'The dual basket is really handy and the capacity makes it perfect for us (Two Adults and two younger children)'.

Other shoppers have been equally as enthusiastic in their praise for the product with one review in particular indicating just how much it had revolutionised their cooking habits. One excited consumer revealed that 'It's made dinner time easier and quicker,' whilst another thrilled shopper

The VL100 was highly commended at T3 as one of the leading cordless vacuums on the market.
TOWER'S VL100 CORDLESS VACUUM ALSO SHORTLISTED!

It is not just the T17100 dual basket air fryer that received plaudits from the panel at T3 as Tower's VL100 vacuum, the flagship of the VL series, was shortlisted as one of this years' best vacuum cleaners. The 3-in-1 Optimum Cordless vacuum cleaner was up against stiff competition but was still highly commended by the panel, marking it as a product to look out for.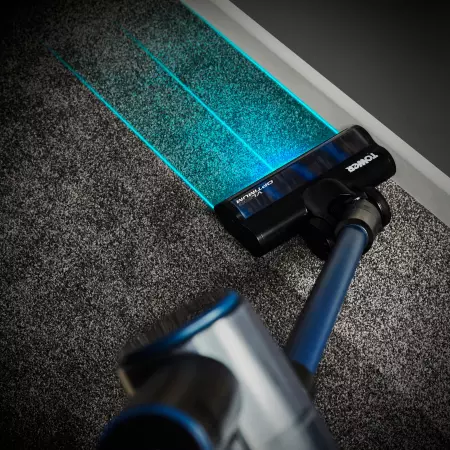 The VL100 cordless Vacuum was shortlisted as one of this years' best vacuum cleaners.

Praised for the lightweight and convenient manner in which it can be manoeuvred around the home, the lack of noise when the vacuum is in operation was seen as particularly noteworthy. Operating smoothly with easy to use controls and an auto dust detection option to intuitively search out dust, the VL100 offers a fuss free cleaning solution for all floors around the home. Crevice and upholstery attachments can be utilised to clean stairs, cars and hard to reach places, ensuring complete versatility when cleaning.

The Tower VL100 Optimum Cordless 3-in-1 vacuum cleaner and T17100 9L Dual Basket Air Fryer are both available from the Tower website where you can experience revolutionise your cooking and cleaning experience.