WHY SPRING CLEANING WILL BE A BREEZE WITH THIS BRAND NEW VACUUM
Make cleaning less of a chore with the 3-in-1 convenience of the VL100 from Tower.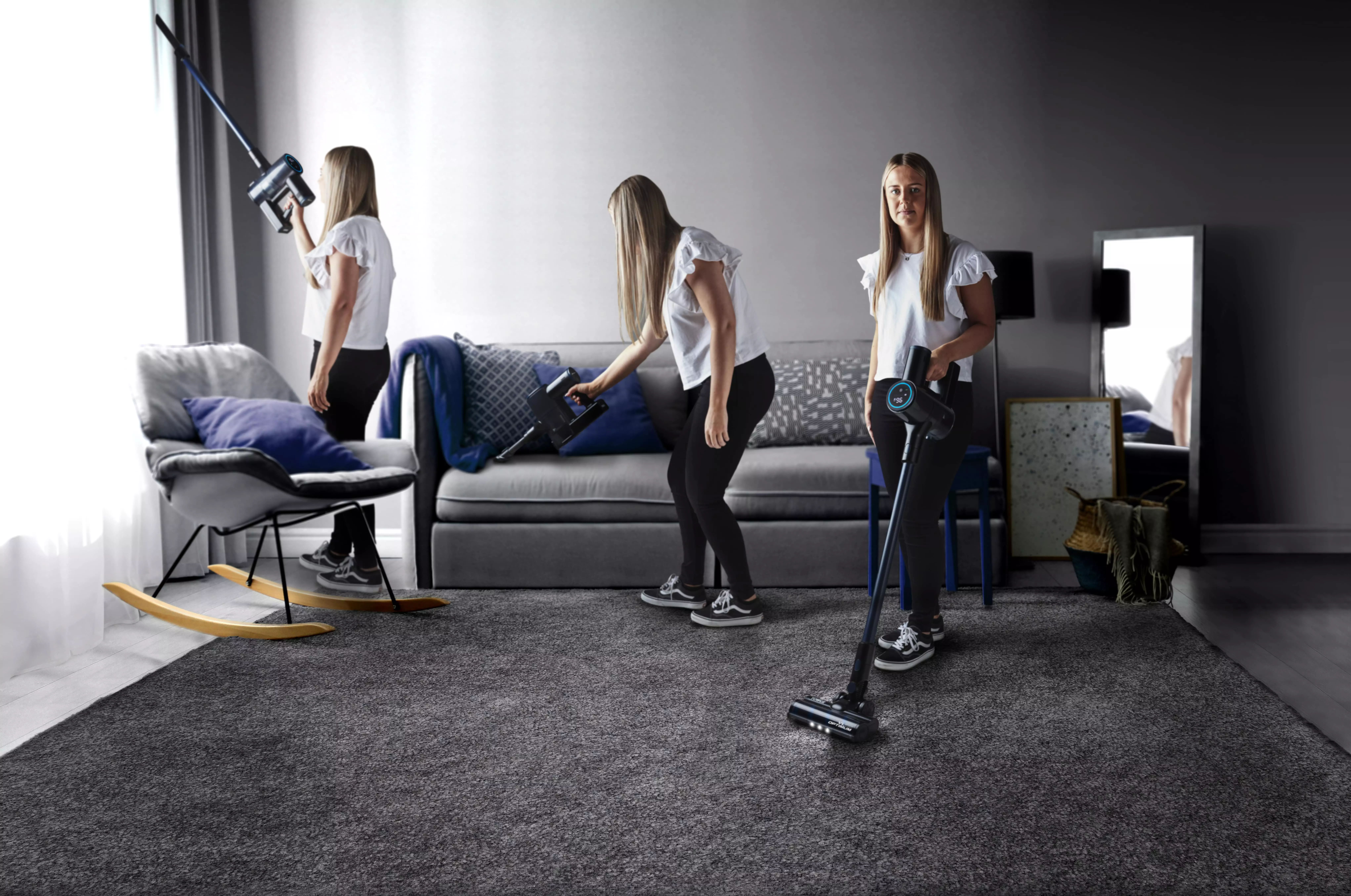 Tower's top of the range
VL100
will make short work of spring cleaning

Spring is in the air. As the weather starts to get warmer with lighter evenings, attention turns away from winter and onto spring cleaning.

Tower, the UK's leading company for SDAs, boast a top of the range line of vacuums ideal for spring cleaning. The VL series offers the full flexibility to fulfil a variety of cleaning tasks within the home, spearheaded by the VL100 3-in-1 cordless vacuum.

Houses get cluttered over the course of a year and spring is often seen as the best time to refresh the home, whether it is through simple cleaning tasks or a more in depth blitz. Social media have also latched onto this with some ingenious challenges designed to make spring cleaning more enjoyable.

One of these challenges is the 15 minute cleaning challenge. Simply set a target of 15 minutes to complete tasks so that they can be broken up into more manageable, almost bitesize chunks. Influencers have been splitting their homes into zones to allow more focussed & in-depth cleaning, which is ideal when balancing with family or work commitments.

It has caught on with influencers too as videos on TikTok, with many videos garnering a minimum of 68 thousand views, whilst some have even amassed a staggering 2.9 million views as shoppers look for tips and tricks to make their own spring cleaning experience less stressful.

| | |
| --- | --- |
| | |
The
VL100
makes cleaning easy with auto-dust detection for a deeper more thorough clean


The VL100 3-in-1 cordless vacuum is perfect for quick & efficient cleaning, which ties in with the idea of the 15 minute cleaning challenge. The motorised anti-tangle floor head will expertly agitate dust & dirt for thorough cleaning, whilst combing the brush to ensure unwanted hair doesn't get tangled up in the brush bar.

Auto suction mode takes cleaning one step further. Utilising auto dust detection technology it is now possible for more intense vacuuming as the suction power increase for higher dust levels, whilst the LED display will pinpoint hidden dust & debris. 3-in-1 functionality provides the flexibility to clean where necessary, as it can be used as a cordless vacuum, detached as a handheld or extended with the pole to get at those harder to reach areas.

There has never been a better time to invest so visit the Tower website to order directly and take the hard work out of spring cleaning.