CLEANING DOESN'T HAVE TO COST THE EARTH WITH THIS LIGHTWEIGHT CORDLESS VACUUM

'I am so impressed with how easy this vacuum is to use compared to my old cordless hoover.'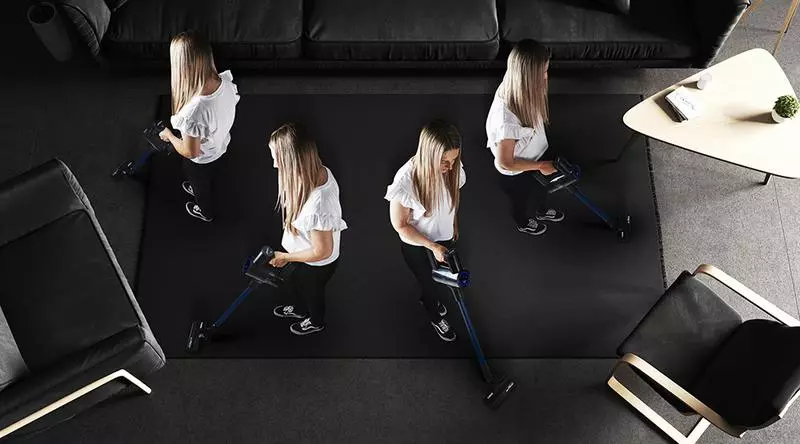 Tower's top of the range VL100 will take the hard work out of cleaning
Vacuuming is often one of the most time consuming & arduous tasks when it comes to spring cleaning. Whether you are cleaning the whole home or just one room, just the thought of pulling out the vacuum can be groan inducing.
With this in mind, cordless vacuums have come to the fore with consumers looking to for convenient ways to cut down on their cleaning time. The days of getting tangled up in wires are long gone, allowing you to clean floors uninterrupted.
Tower, the UK's leading company for SDAs, boast a top of the range line of vacuums ideal for spring cleaning. The VL series offers the full flexibility to fulfil a variety of cleaning tasks within the home, spearheaded by the VL100 3-in-1 cordless vacuum.
Cordless vacuums have risen in popularity on social media. On average, cordless vacuum reviews tend to hit at least 100K views. There is an abundance of tutorials on TikTok and Youtube showcasing how convenient cordless vacuums really are, with one such video amassing 1.7 million views.
Cordless vacuums are becoming more cost effective, with the lower prices enticing consumers who are more financially conscious than ever before. The VL100 is no different, with a retail price of £149.99 showing that efficient and effective cleaning doesn't need to cost the earth.

The VL100 makes cleaning easy with auto-dust detection for a deeper more thorough clean

The VL100 3-in-1 cordless vacuum is perfect for quick & efficient cleaning, with the lightweight design offering simple manoeuvrability when moving around the room. The motorised anti-tangle floor head will expertly agitate dust & dirt for thorough cleaning, whilst combing the brush to ensure unwanted hair doesn't get tangled up in the brush bar.
Auto suction mode takes cleaning one step further. Utilising auto dust detection technology it is now possible for more intense vacuuming as the suction power increase for higher dust levels, whilst the LED display will pinpoint hidden dust & debris. 3-in-1 functionality provides the flexibility to clean where necessary, as it can be used as a cordless vacuum, detached as a handheld or extended with the pole to get at those harder to reach areas.
The reviews online have been incredibly positive, with a number of reviewers highlighting just how easy it is to manoeuver, with the lightweight design making it exceptionally useful. One shopper described it as 'very light and easy to manoeuvre,' whilst a reviewer by the name of V_K described it as 'a great little hoover, ideal for hard floors, flats, in-between cleans and small, hard to reach places.'
At the price of £149.99 there is no better time to act. Just visit the Tower website to order and you will see the difference in no time.